+Product Introduction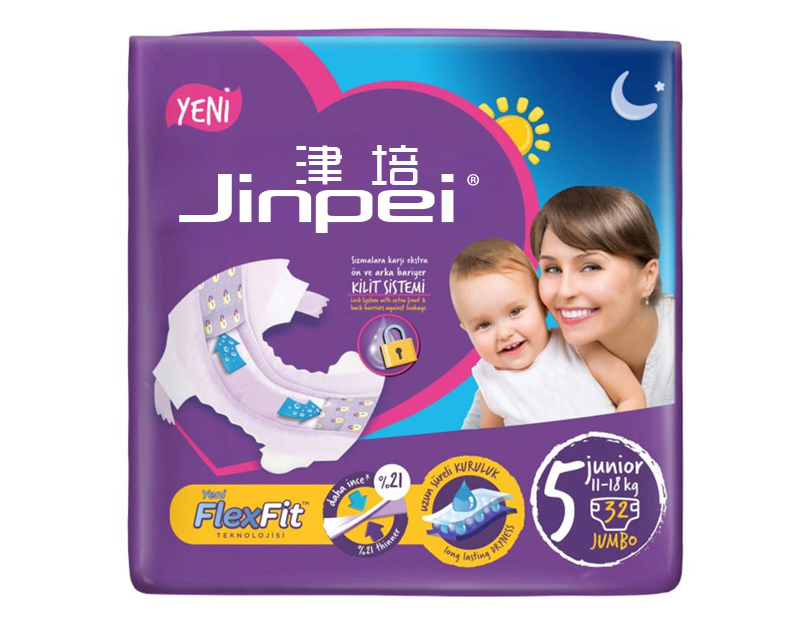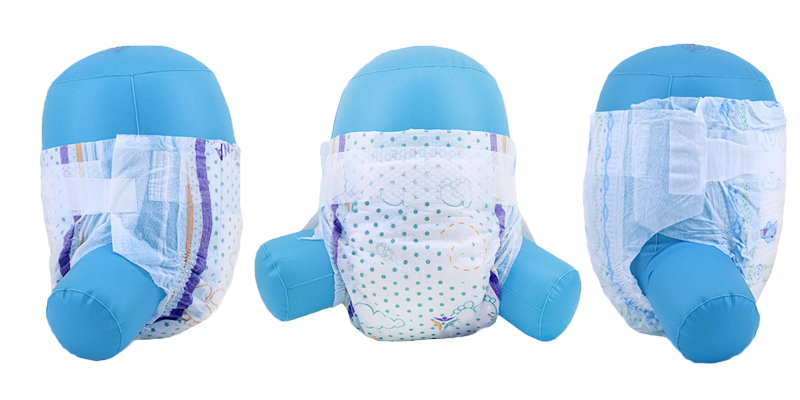 At present, the diaper structure is generally four layers. (function layer + material)

1. Surface non-woven. The surface layer directly contacts with the baby's skin, bears the liquid and transmits it. The surface layer has high requirements for materials, soft hand feel, and does not affect the baby's skin.

2. Non woven fabric for conductive layer. Conductive layer is the most important one in thin or ultra-thin diapers. The conductive layer transmits the liquid received by the surface layer to the absorption layer, which requires enough space to store and transmit enough liquid as soon as possible

3. Absorbent tissue + fluff pulp + sap. Absorption layer is the most important functional layer in diapers.

4. Bottom PE film or PE film + non-woven fabric. The function of the bottom layer is to prevent leakage. Now the composite bottom layer that is widely used is that the diapers have more fabric texture and feel better.

In addition, it is supplemented by adhesive fixed structure and three-dimensional leak proof structure.
+Product Details
Size
L*W
Baby

weight
Weight/pc
SAP

weight
Saline

Packing
(mm)
(g)
(g)
Absorbency(ml)
S
390*270

3-8kgs
25.7
4.5
290
24pcs/pack

(6.5 lbs-17 lbs)
10packs/ctn
M
440*325

6-11kgs
30.5
5.5
350
24pcs/pack

(13

lbs-22 lbs)
10packs/ctn
L
490*325

9-14kg
35.2
6.5
430
24pcs/pack

(20 lbs-31 lbs)
10packs/ctn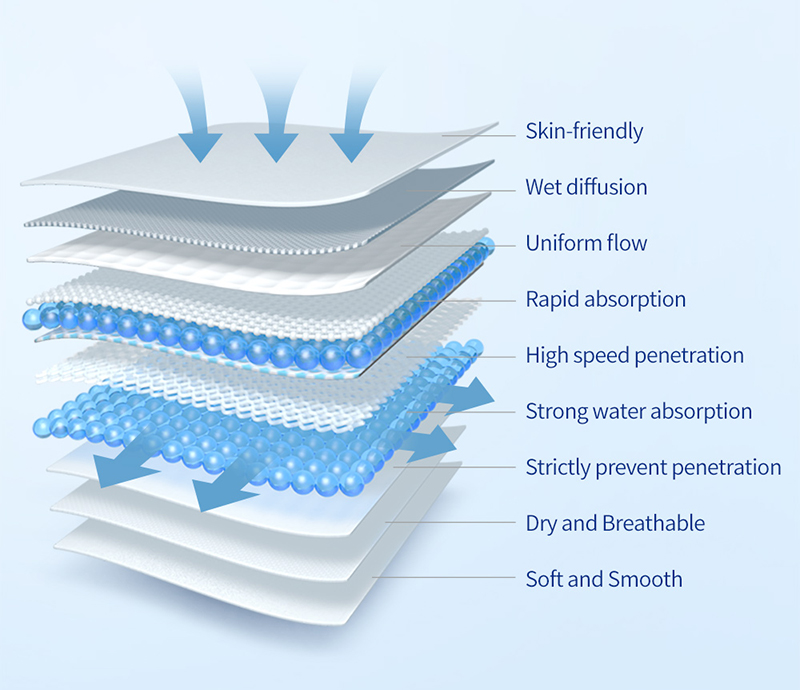 Advantage:
1.The inner core about 0.1cm which easy to wear

2.There are 3 urine display which easily knows whether to change diapers

3.Breathable PE base film, lasting feeling as new

4.10 millions* breathable micropores, impervious to urine, not stuffy

5.positioning waist stickers

6.The material is hot air non-woven fabri which feel soft,breathable and comfortable.