+Product Introduction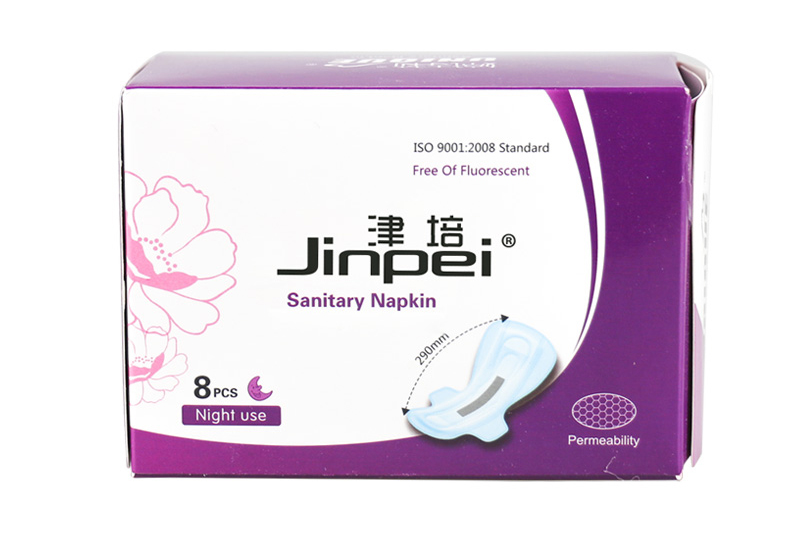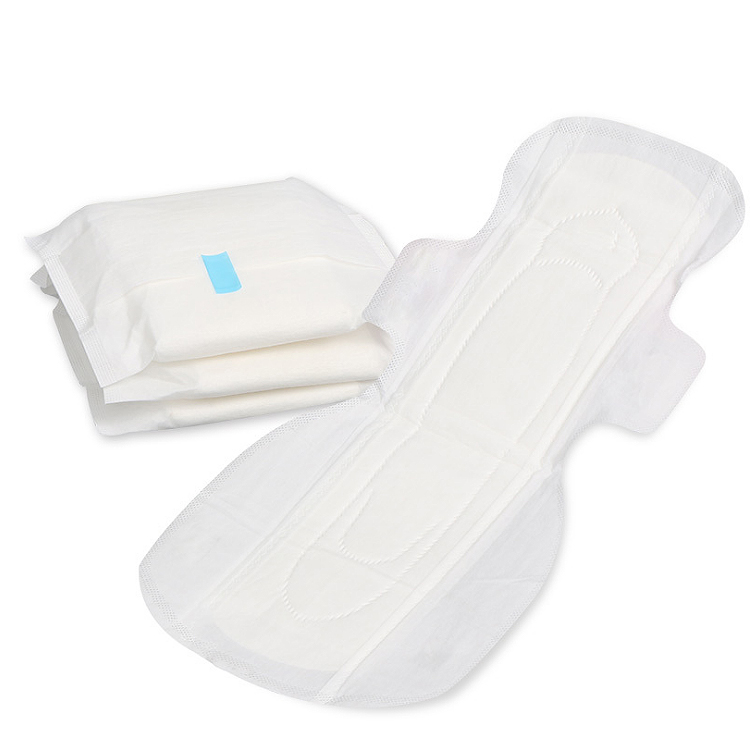 Non-woven fabric surface
The hot air non-woven fabric is breathable cotton soft, comfortable surface layer, soft touch.

Tea polyphenol chips
Contains tea polyphenol deodorant ingredients, green tea chips, refreshing deodorant.

Fast permeability diversion layer
The dust-free paper absorbs the diversion layer, absorbs the rapid penetration and keeps it dry.

Nano breathable bottom film
Breathable bottom film, no fluorescent agent, breathable and impermeable to water, nano pores to expel sultry moisture, which is more refreshing and comfortable.

Non-fluorescent release paper
Release paper, without fluorescent agent, is healthier.

360° full envelope
360° fully wrapped sealed envelope, waterproof and clean.
+Details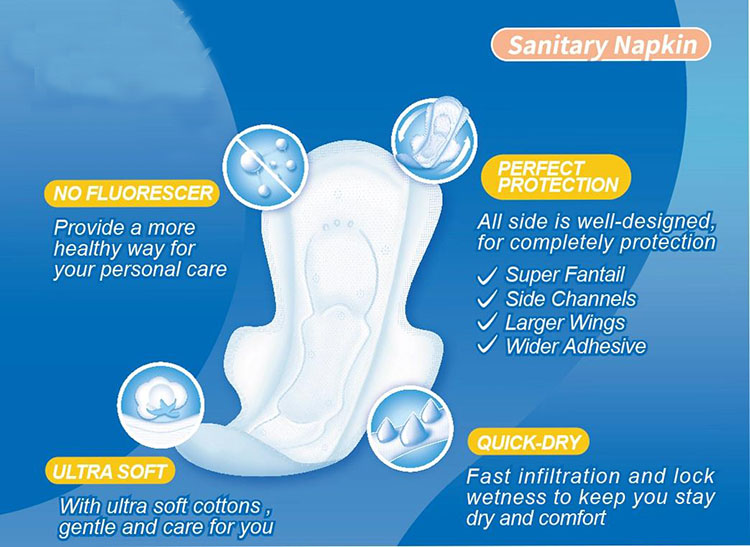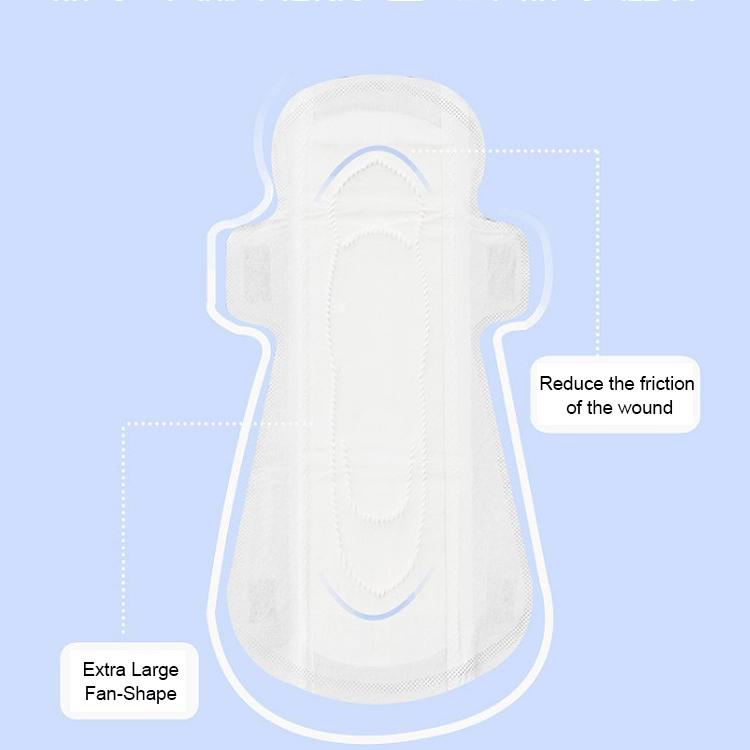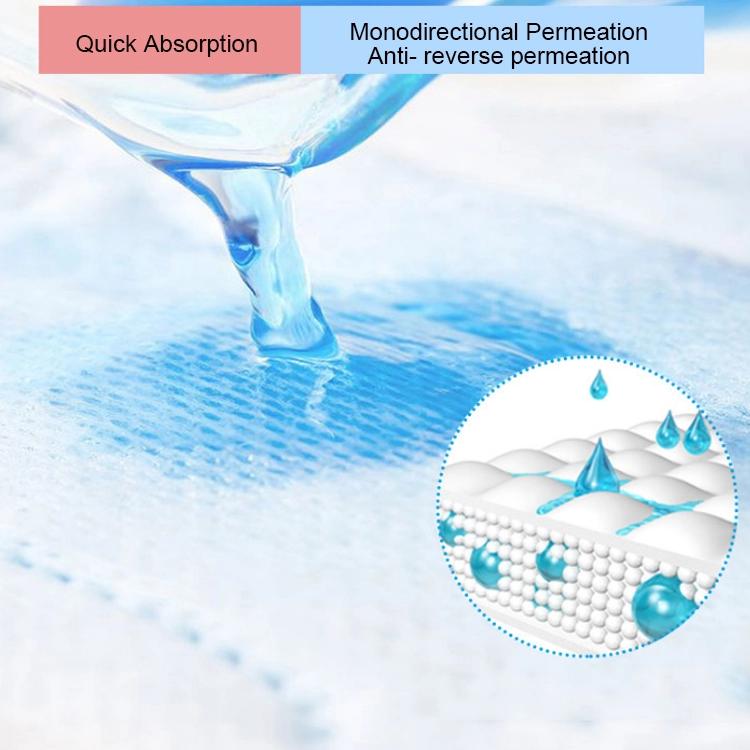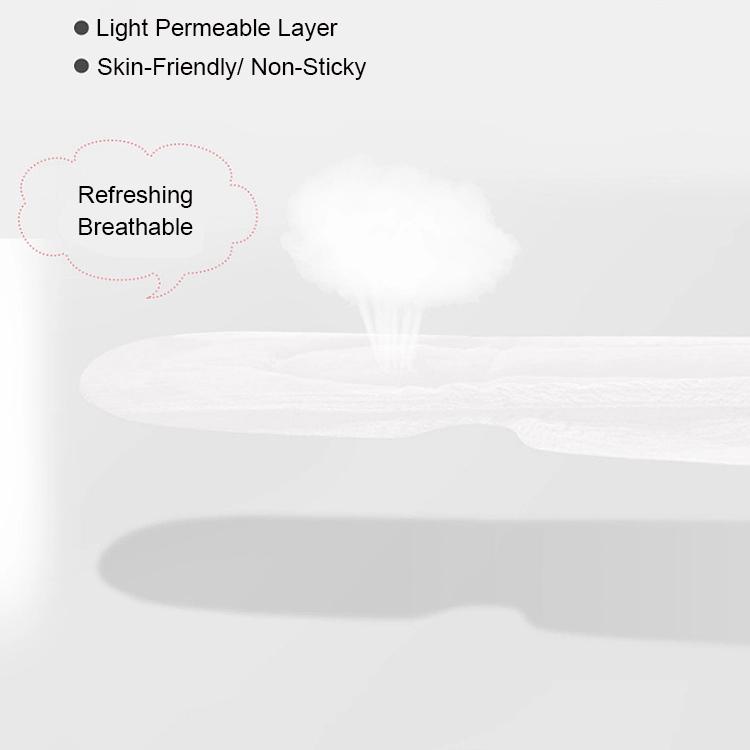 Features:
1.Materials:Cotton Soft Non-woven topsheet;USA Fluff pulp; PE casting film; Release paper;
2.Wing type soft-dry cover is easy to prevent side leakage;
3.Four-wall protection designed for leak protection ;
4.Using unique funnel dry non-woven sheet, distribute liquid quickly, preven
+Packing&Shipping